Beanvest will help you keep track of your investments portfolios and have a better understanding of your performance. You can start with our 100% free portfolio tracker today.
Are you doing better than the S&P 500?
Compare your portfolio performance with any index. Beanvest can simulate an investment in the S&P 500 each time you buy or sell stocks in your portfolio to help you know how you perform.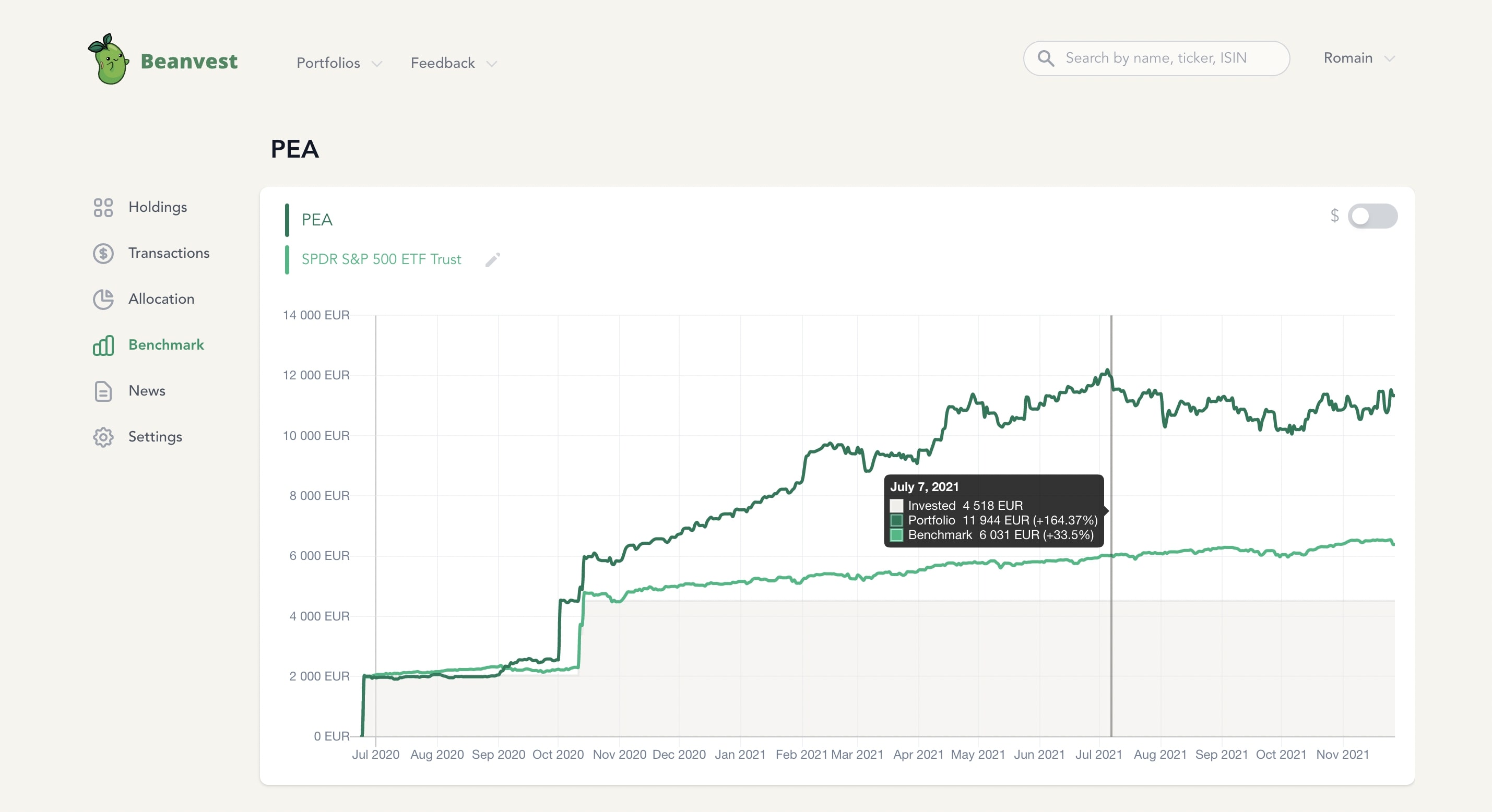 Are you overexposed to some industries or countries?
Monitor your allocations with allocation charts by currencies, asset classes, or industries. You can also spot foreign currency exchange risks easily.