Your investment portfolio performance monitored in real-time
Your total return will be automatically calculated in real time.
This takes into account
capital gains
,
dividends
and
currency flucutations
.
How to know your real performance?
Beanvest allows you to benchmark you portfolio to compare its performance with any index (for example your portfolio VS S&P500), or any combination of securities.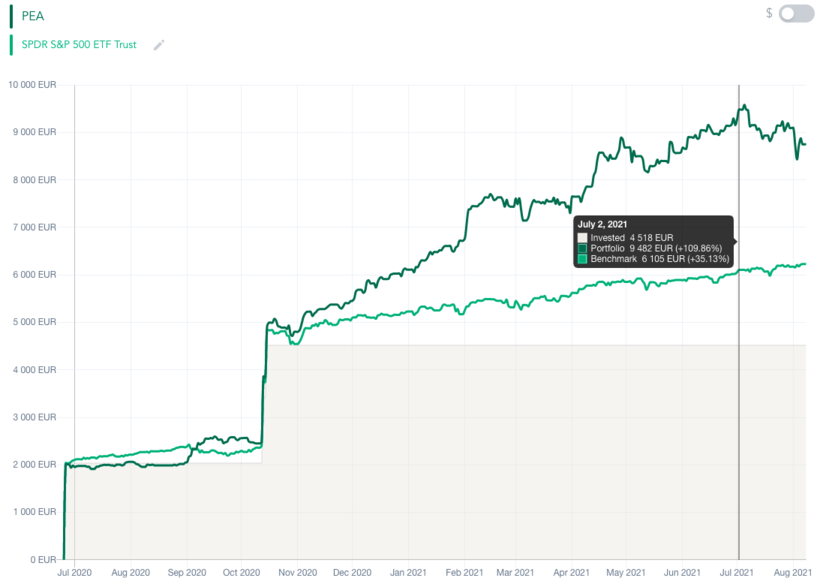 For better accuracy, Beanvest does not compare your portfolio with the yearly performance of the benchmark.
Instead, each time your buy or sell securities in your portfolio, it simulates an investment of the same amount with the benchmark. This way, you really know what would have happened if you had invested in the S&P 500 (or any other ETF, stock, or combination) each time you choose to invest in your current portfolio.
Beanvest will help you keep track of your investments portfolios and have a better understanding of your performance. You can start with our 100% free portfolio tracker today.