Degiro integration
This feature is available on Premium subscriptions only.
Beanvest is a great portfolio tracker for Degiro, and allows you to connect your Degiro brokerage account to have your portfolio and trades automatically synchronized without manual action.
Go to your settings and click on "Integrations":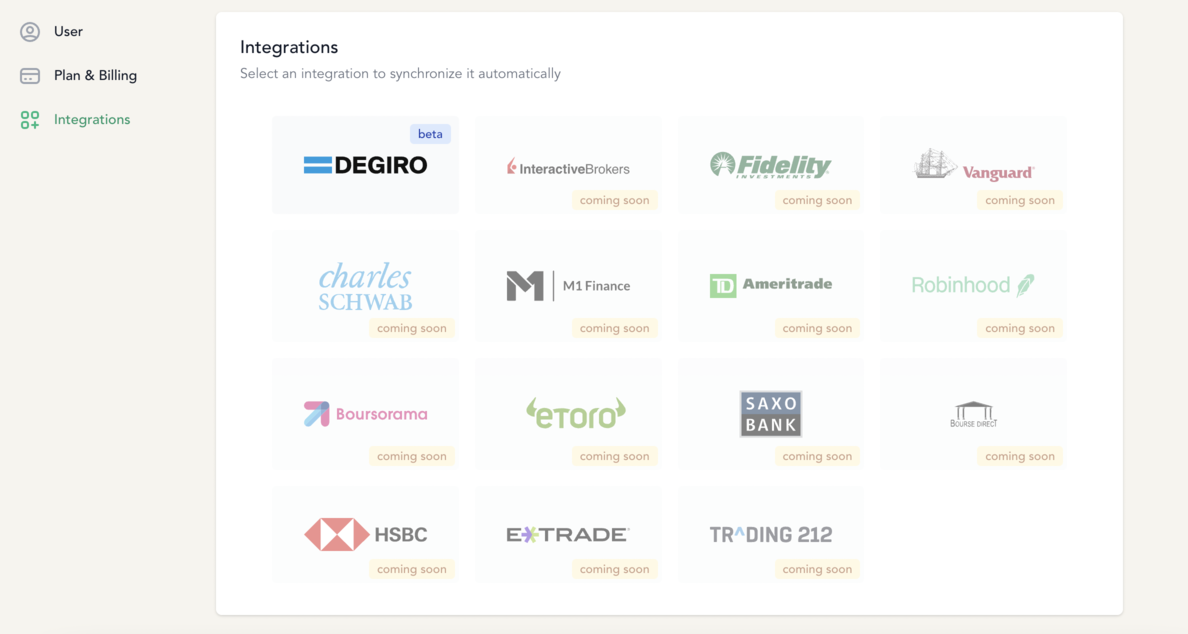 Enter your Degiro username and password: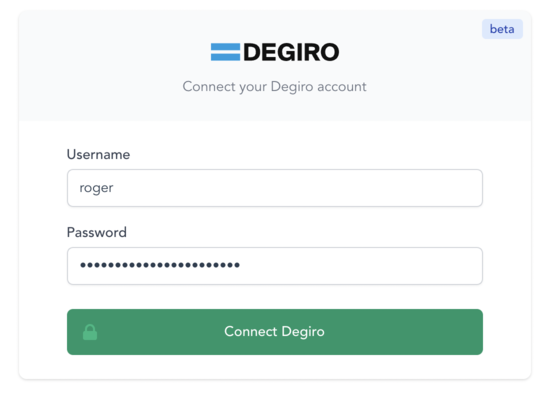 In case Multi-Factor Authentication enabled, you will need to enter a One-Time Password. Please note that by keeping MFA enabled, you will have to enter a new One-Time password frequently to synchronize your data.
Select a portfolio to synchronize your transactions into your account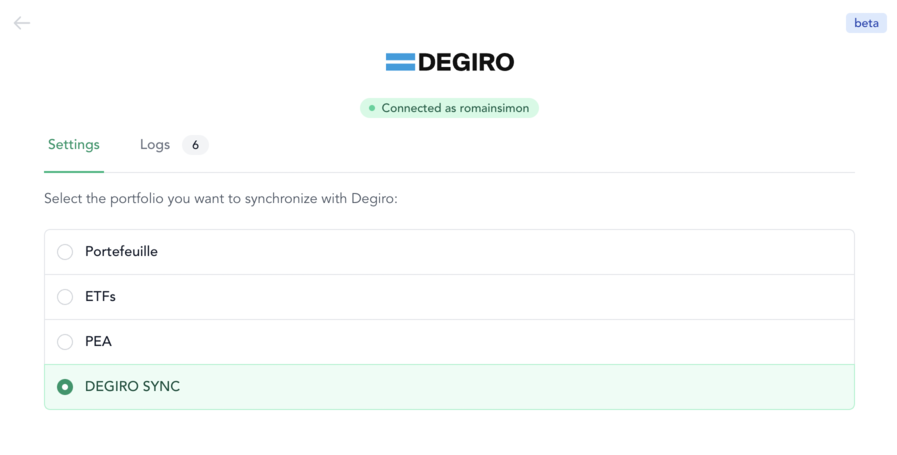 Your portfolio will be synchronized within 15 minutes maximum. You can check the "Logs" tabs to see details of successful and failed synchronizations.
Your Degiro credentials are stored securely on Beanvest using AES256 encryption and Beanvest does everything necessary to keep your brokerage account secure.
However, if you want to be extra-secure, you can choose to update your Degiro portfolio with a manual action from your part, using one of these two solutions:
Have Multi-Factor Authentication enabled. Everytime you want to update your Degiro portfolio, you will need to provide an additional code. In the unlikely event of someone having access to your credentials stored on Degiro, it would not be possible to do anything without the second authorization code you receive on your phone.
Connect and then disconnect you Degiro account entirely each time. This way, all transactions will remain visible in your portfolio on Beanvest, but your credentials will be entirely deleted from the database.
Finaly, if you really do not want to enter your Degiro credentials you can use the csv import with Degiro and
Please note that this integration is not officially supported by Degiro. It could therefore be discontinued at any time.
Last update on Invalid Date